We accept all major credit and debit cards.
Below is a list of the payment methods we accept, along with the currency accepted for each method.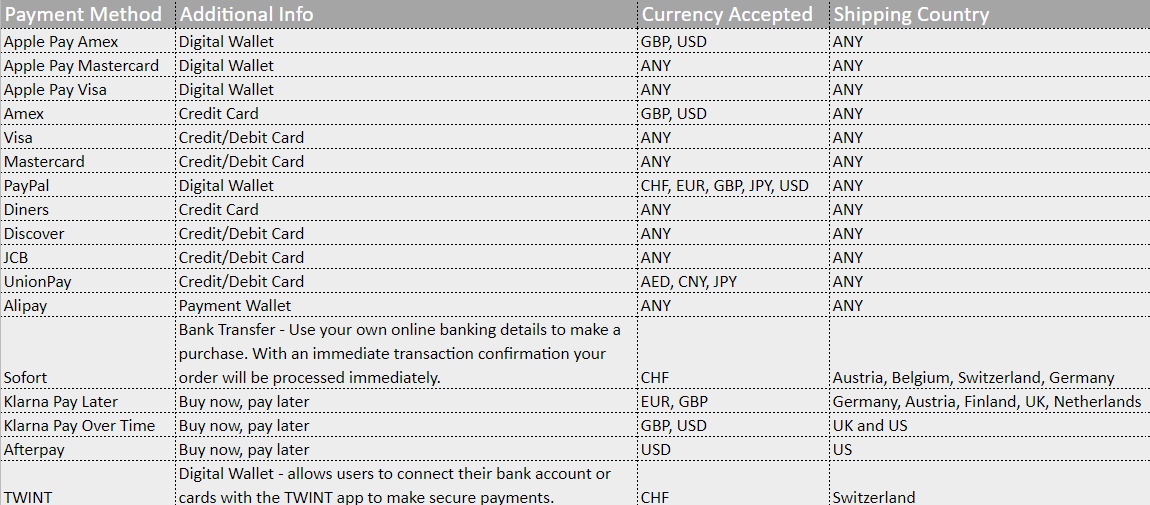 The currencies we accept online:

Please note that if you are paying with PayPal, please ensure that your contact number is saved in your address book and that your zip code is entered in the correct format (no spaces, all caps). If you are still having problems paying with PayPal, please click here to contact our team.