Redeeming my Gift Card online
To redeem your gift card online, you put your Gift Card number in the Payment Section at checkout.
Your 6 digit Security Pin can be found by peeling/scratching off the black and silver panel at the back of the gift card.
You can only use one Gift Card at a time. To place an order using multiple Gifts Cards please contact Customer Services on +440208 740 2085.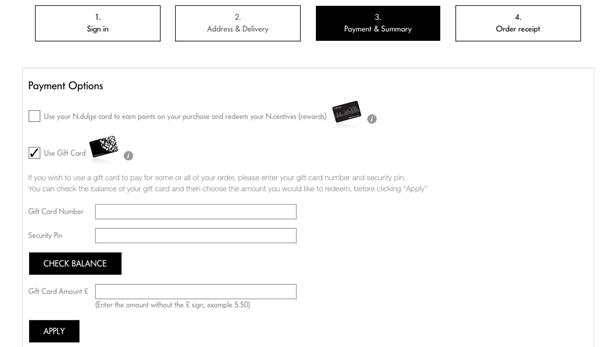 Pay for my order using two Gift Cards
Unfortunately, you can only use one gift card at a time online. If you wish to pay using multiple gift cards, please contact Customer Services on +44208 740 2085.